Conveyor Ovens
Conveyor ovens are used often in the food industry business to cook large amounts of foods like pizza evenly and accurately. KaTom Restaurant Supply carries several brands and styles of conveyor ovens in gas and electric so you're sure to find the model that best fits your business's needs. No matter if you own a pizzeria or sit down restaurant you're sure to enjoy the affordable pricing of our conveyor ovens! Order today!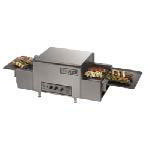 Even cooking is the name of the game when you're using a pizza conveyor oven from KaTom Restaurant Supply. Your pizzeria will enjoy the ease of cooking and quick cooking times that a pizza conveyor oven will give. KaTom carries pizza conveyor ovens in several different sizes and belt lengths so you're sure to find the best fit for your establishment. Order pizza conveyor ovens with KaTom today and start cooking pizzas your guests will love!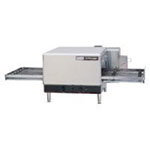 If you're in the market for a new oven you should take a look at KaTom's selection of impinger conveyor ovens! Our website features models in several different capacities with stacking options. No matter if you use gas or electric heat we have the impinger conveyor oven you need! Choose from our impinger conveyor ovens with solid state, manual, or digital controls and enjoy the excellent pricing KaTom provides. Order today!