Commercial Toaster
A commercial toaster is heavy duty and specifically designed to toast your food perfectly each time, making your restaurant the only choice for bagels, sandwiches, and more. Provide your customers with even more breakfast and lunch options with a new commercial toaster. Whether you want a traditional pop-up toaster or a new state of the art, high efficiency commercial conveyor toaster, we have it all. Find the commercial toaster that suits your establishment today at KaTom Restaurant Supply.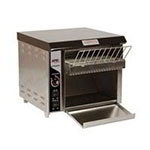 Quickly and efficiently toast all your breads, bagels, and rolls with a commercial conveyor toaster. You can toast 250 to 2000 slices an hour with one of the many commercial conveyor toasters that we have available. Commercial conveyor toasters are in constant rotation so the bread you need is always ready and waiting. Check out our huge selection of commercial conveyor toasters at KaTom Restaurant Supply now!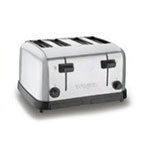 For a more traditional toasting method in your restaurant, try a commercial pop-up toaster. With a new commercial pop-up toaster you can quickly toast 2 to 4 slices at a time. The pop-up toaster is perfect for the small café or diner that wants to create delicious sandwiches and crispy toast with each order. Made for heavy duty use, these commercial pop-up toasters are made to last. Find the commercial pop-up toaster you have been looking for at KaTom.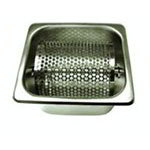 Commercial toaster accessories are wonderful tools to have in a busy kitchen. Quickly butter all your bread in one swift motion with handy a butter roller. Commercial toaster accessories will make toasting more efficient and convenient in your restaurant's kitchen. Find all the commercial toaster accessories you need at KaTom Restaurant Supply today!