Commercial Refrigeration Buyer's Guide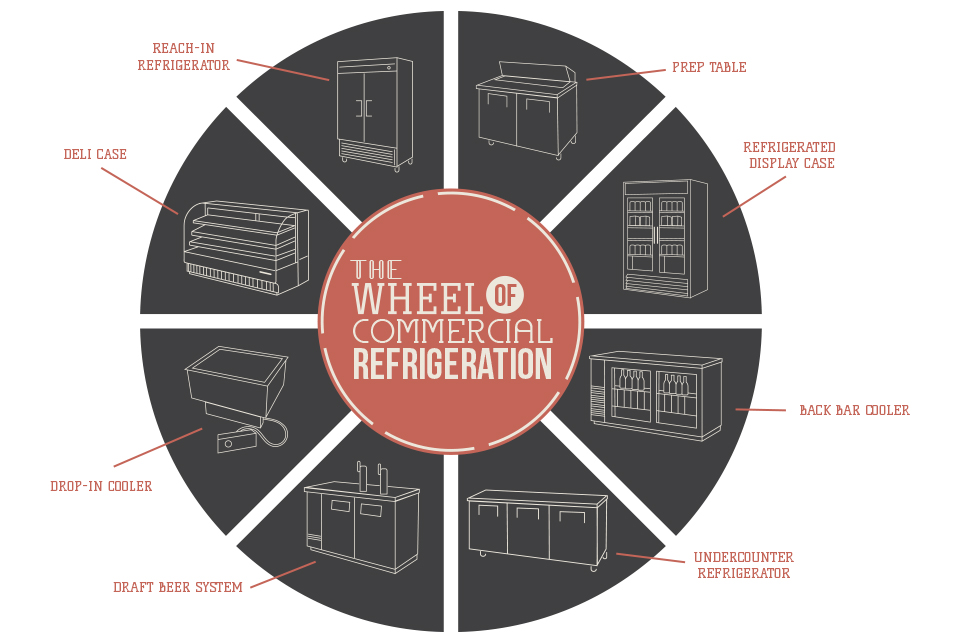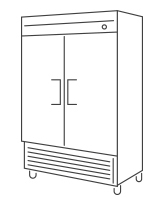 Reach-in refrigerators are general cold-storage workhorses, used in nearly every commercial kitchen to keep the most frequently accessed foods nearby. They can include up to 3 sections with solid or glass doors and can be used for storing everything from fresh produce to bottled drinks. Many are designed to be "working boxes" and will maintain safe temperatures when they're opened frequently. Some have half-sections with Dutch doors for keeping foods organized and saving energy.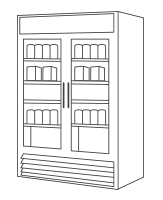 A refrigerated display case is used front-of-house in restaurants and in retail stores for displaying packaged foods to the public. These have self-closing, swinging, or sliding doors, and most have bottom-mounted refrigeration systems, making them easy to access for cleaning and maintenance.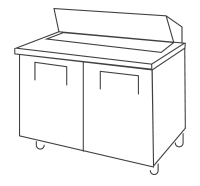 There are two types of refrigerated prep tables. Salad and sandwich tables usually have narrow cutting boards and room for several pans to hold toppings for salads and sandwiches like sliced meats, cheese, and vegetables. The pan area doesn't always span the length of the table; some of them include room on one end for holding countertop equipment like a panini press or griddle. Pizza tables have wider work surfaces and their ingredient rails are often above the prep area, giving you plenty of room to work with large pies.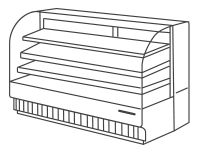 Refrigerated deli cases can display fresh products like sliced meats and cheeses, making them a common sight in sandwich shops and grocery stores. For non-refrigerated foods like baked goods, bakery display cases are a good choice. They offer the same design, but usually without refrigeration that could put moisture into the air and ruin your food. With straight glass, curved glass, and countertop units, you should be able to find a case that matches your needs and existing décor.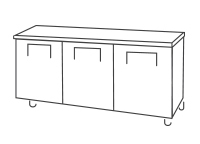 An undercounter refrigerator provides space-saving storage where you need to keep cold items handy, like at the bar or a fryer station. Similarly, refrigerated chef bases have reinforced tops to hold equipment like countertop fryers and griddles, while worktop refrigerators typically have a backsplash to contain spills and provide a place to do light prep work.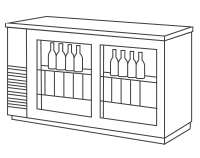 Back bar coolers hold bottled beverages and drinks for your bartenders to quickly grab a bottle or can and serve. Choose one with glass doors so your patrons can get a glimpse of their choices, or choose an energy-efficient solid door model. If you only want to store bottles in bulk, consider a bottle cooler, which has a sliding top lid and can hold up to hundreds of bottles.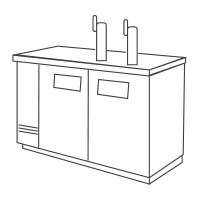 A draft beer system lets you provide frosty brews from up to 4 kegs. These are perfect in establishments that want to have a few beers on tap without the need for a larger walk-in cooler. Complement your draft beer system with a glass chiller to serve up brews in frosty mugs.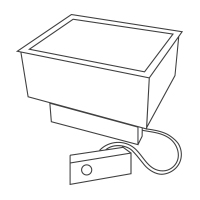 Drop in coolers come in three varieties: ice well, cold wall, and forced air. Ice well units include no refrigeration components; they must be filled with ice and typically include drains to empty the water when the ice melts. Cold wall units have refrigerant lines running through their walls, so they offer maximum cold contact with products. Forced air units, like most other refrigerated equipment, blow cold air around their contents to keep them cool.
A frost top is the drop-in's flat-surfaced cousin, which sits flush with the counter and cools products placed on top of it. These are great in a retail environment or a serving line where you'll be holding packaged items. Some hot and cold combination drop-ins include a cold and a hot section for displaying both types of food. Others can be switched between the two. Either way, they provide a flexible option if you'll be serving many different kinds of food throughout the day.