Coffee Grinder
Coffee grinders are great for any business that wishes to serve the freshest cup of coffee in town. Coffee grinders are used to grind large and small amounts of coffee beans. A coffee grinder is used at the last minute to allow the flavor and aroma of the coffee to surface only just before it is brewed. The coffee grinder helps create a much fresher and flavorful cup of coffee. With our great selection of coffee grinders, you are sure to be brewing the freshest coffee around soon!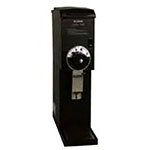 Bulk coffee grinders are the perfect tool to add to the busy coffee shop that is constantly grinding fresh coffee beans. Built for heavy duty grinding action, bulk coffee grinders allow you to grind multiple pounds of coffee at once and will produce a consistent grind throughout. Choose your grind setting, flip a switch and in a matter of moments you will have perfectly ground coffee beans just the way you like them. Find the right bulk coffee grinder for your shop today.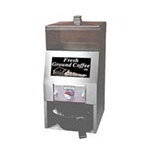 If you love serving up freshly brewed coffee try a portion control grinder to ease the hassle grinding coffee beans. With the help of a portion control grinder you can grind as you go to reduce waste and consistently create great tasting coffee. With our huge selection of portion control grinders you will find the right grinder to help you start brewing everyone's favorite cup of Joe!