Cecilware Commercial Fryers & Accessories
Start frying everything from blooming onions to ooey gooey mozzarella sticks in a brand new Cecilware restaurant fryer from KaTom Supply! KaTom.com features several different types of Cecilware restaurant fryers including gas or electric models. Don't forget to buy the Cecilware commercial fryer accessories you need to make your fryer even better. From baskets to filtration, KaTom has your back with the finest Cecilware commercial fryer accessories for low prices. Order today!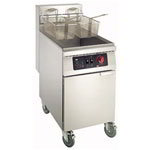 Get the golden fries, hushpuppies, and chicken strips when you invest in a Cecilware commercial fryer. Designed to achieve even frying results all kinds of delicious fried foods, Cecilware dual fryers are essential for any venue that wants to expand their menu. Fry more foods in less time with a Cecilware countertop fryer and see a return on your investment in no time! Let KaTom Restaurant Supply help you find the perfect Cecilware commercial fryer for your business!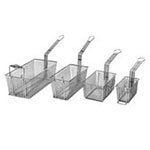 Cecilware commercial fryer baskets are a must have addition to any commercial kitchen that serves fried items! Be sure you have the proper tools to fry food with Cecilware commercial fryer baskets! Cecilware commercial fryer baskets are durable and long lasting! Be sure to browse KaTom Restaurant Supply for Cecilware fryer baskets!