Cast Iron Cookware
Cast Iron Cookware has been around for generations and is known for its excellent durability, heat retention and even heating. KaTom Restaurant Supply had an extensive collection of cast iron cookware sure to meet your every need. Manufacturers spent years perfecting the quality of standard in cast iron which makes today's cookware unlike anything before it. You no longer need to pre-season your cookware and will find the same heirloom quality continues in this generation's cast iron cookware.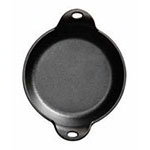 Look to KaTom Restaurant Supply for our extensive collection of America's Cast Iron from Lodge. Founded in 1896 by Joseph Lodge, their unparalleled quality continues even today. Cast iron is known for its heat retention, even cooking, and durability. With proper care, cast iron can last generations. Lodge Cast Iron comes pre-seasoned making it even easier to use. Lodge cookware can now be used with various heat sources including gas, electric, induction and ceramic-glass top stoves and ovens.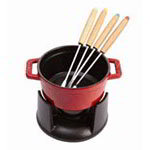 The Alsce, France, based company Staub provides outstanding products to fifty different countries that combine innovation with tradition. Staub cookware is used by world renowned chefs such as Paul Bocuse, Laurent Tourondel, and Hans-Stefan Steinheuer and ranges from cookware and serveware to teapots and utensils. With Staub cookware, moisture stays inside and food is continuously basted with innovational Staub self basting spikes making Staub the obvious choice in any chef's kitchen.
Invest in Staub cookware from KaTom Restaurant Supply for your kitchen and see the difference quality makes in your food results!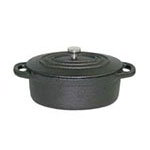 Paderno World Cuisine cast iron cookware is an affordable yet attractive brand choice for your kitchen cookware collection. Many of the pieces of Paderno World Cuisine cast iron cookware KaTom sells are induction ready and twice enameled for added durability. KaTom Restaurant Supply carries Paderno cast iron cookware in several varieties for every cooking need. Choose the heat retention of Paderno cast iron cookware today with KaTom and save with competitive pricing!