Environmentally Friendly Carlisle EcoMade Dinnerware and Displayware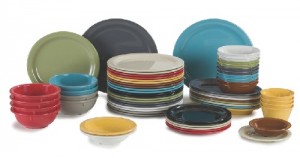 The Carlisle EcoMade restaurant tableware lines are made with the next generation in mind. While similar melamine plates may sit in landfills for decades, this colorful selection of dinnerware and displayware is completely compostable. Within just three months of being put into the waste stream, they begin to break down into non-harmful components.
Carlisle Foodservice is dedicated to decreasing restaurant owners' use of harmful products and have set themselves ahead of the curve by producing the most environmentally friendly melamine products on the market today.
"Our goal is to go beyond conservation to become an important contributor to the restorative process for our environment," says Carlisle Foodservice Products President David Shannon.
Carlisle EcoMade comes in two varieties: Dayton Dinnerware and Balsam Displayware.
Details on EcoMade Restaurant Tableware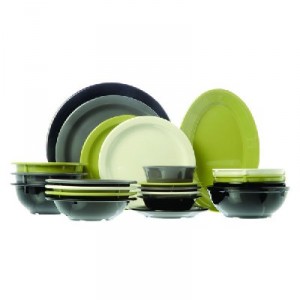 Dinnerwear:
-Comprised of sustainable natural resources.
-Begins biodegrading in a compostable environment in just 90 days.
-Stain-, scratch-, and break- resistant.
-Available in 10 unique colors and 12 designs.
-Safe for temperatures up to 212 degrees Fahrenheit.
-Dishwasher safe.
Displaywear:
-Break resistant and safe up to 212 degrees Fahrenheit.
-Available in Bavarian Cream color, which replicates the color of china.
-Can be stacked for transportation with or without food.
-Available in a variety of shapes and sizes.
-Heavyweight construction looks and feels like china without the cost.
The Carlisle EcoMade line is a great addition to any restaurant and a vital part of any restaurant looking for another way to positively impact the way our earth is treated.
Carlisle EcoMades, along with many other dinnerwear and displaywear lines, are available at KaTom Restaurant Supply. For more information about this environmentally friendly restaurant tableware, contact KaTom at 1-800-541-8683 or by e-mail at info@katom.com