Bus Box and Tote
Look into investing in a few tote boxes for your table bussing staff! These high quality food service bus boxes make it quick and easy to clear a table of plates, napkins, silverware, and extra food. KaTom sells the food service bus boxes your restaurant needs as well as matching lids. Catering businesses will also be happy to see that KaTom carries a quality selection of tote boxes. Order the tote boxes you need at a low, KaTom price!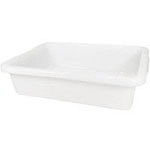 Make sure your bus boys have the supplies they need; order bus tote boxes from KaTom Restaurant Supply! KaTom carries several bus tote box sizes so you're sure to find the best bus tote box for your food establishment's needs. Need boxes with reinforced handles for high impact use? No problem! KaTom has them. KaTom also sells matching bus box lids. No matter your color choice or capacity need, KaTom is here with an affordable selection of high impact bus box lids and bus tote boxes!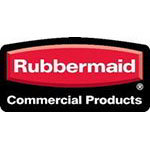 KaTom Restaurant Supply carries palletote boxes that are perfect for your catering business's needs! These palletote containers will not rust, dent, chip, or peel, making them affordable and long lasting! KaTom's palletote containers feature easy to clean designs that will help to save time in cleanup. KaTom also sells palletote box lids. Choose the high quality palletote containers your restaurant or catering business needs today!