Bunn High Volume Coffee Systems
Sometimes just a few pots of coffee isn't going to cut it. When coffee is in high demand make sure your business is equipped with a helpful Bunn high volume coffee system. Since Bunn high volume coffee systems are designed with a steady coffee business in mind you can be sure you'll easily be able to keep up with orders. KaTom carries Bunn high volume commercial coffee makers with eye grabbing displays too! Choose a Bunn high volume commercial coffee maker or urn today with KaTom!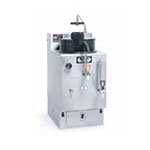 Are you looking for a great way to keep your large amount of coffee hot and ready to drink? An electric Bunn high volume coffee urn is just the right thing for your business! Bunn high volume coffee urns make as much as 18.8 gallons of coffee at a time and easily keeps it warm. No matter your high volume coffee needs KaTom carries a Bunn coffee urn that is sure to meet them. Order a Bunn coffee urn for a low KaTom Restaurant Supply price today!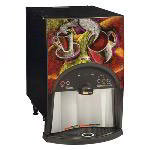 Keep your coffee fans well supplied by using a Bunn liquid coffee refrigerated display in your business. These Bunn liquid coffee refrigerated displays feature eye grabbing graphics for increased sales. Since these Bunn liquid coffee refrigerated dispensers keep cabinet contents cold you can be sure that it will extend your product flavor profile. Choose the Bunn liquid coffee refrigerated dispenser your food service business needs with KaTom for a low price today!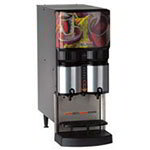 Does your food service establishment sell a lot of coffee drinks? Keep up with the business by using a Bunn liquid coffee dispenser from KaTom Restaurant Supply. These Bunn liquid coffee dispensers can hold several types of coffee beverages at a time. You can depend on a Bunn liquid coffee display's great graphics to draw even more attention to your coffee supply. Increase your sales by ordering a Bunn liquid coffee display or dispenser today!