Blender
Some of the most used and functional items in any kitchen, blenders, juicers, and drink mixers can help create wonderful and flavorful drinks, or add new possibilities to any menu. Chop, puree, blend, mix, grate, and even emulsify to create a variety of tasty foods and toppings. Making delicious milkshakes, smoothies, or frozen drinks is quick and easy with the fast spin action of a spindle drink mixer. Create healthy and appetizing vegetable and fruit juice drinks in seconds with an easy-to-use juicer. With hundreds of units to choose from, at KaTom you are sure to find what you need to make tasty custom creations that will keep your customers smiling.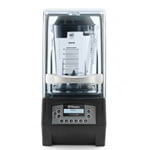 Commercial blenders allow for a more heavy duty usage, making them ideal for smoothie and juice bars. Perfect for food or drinks, a commercial blender can assure a long lasting product that will blend perfectly time and time again. Commercial blenders make blending a pleasure with fast action mixing that saves you time and money. Find the commercial blender to assist you in your culinary adventures with KaTom Restaurant Supply.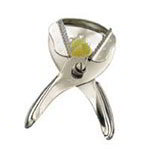 Orange juice, lemon juice, lime juice, galore! Easily create delicious, healthy beverages for your customers with the help of a new juicer. No more hand cramps or complicated machines that can't handle the juicing demands of your kitchen. Simply place the fruit of your choice on the juicer, pull the lever, and volià! Juice! Check out all the wonderful juicers we carry at KaTom Restaurant Supply today!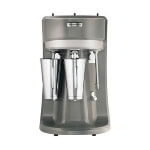 Make the best milkshake or malted milk in town with a new spindle drink mixer at your disposal. Spindle drink mixers allow you to easily create delicious frozen dessert drinks with fast spinning action. For the busier ice cream shops or cafes, spindle drink mixers can make up to three yummy drinks at once. KaTom Restaurant Supply has all the spindle drink mixers your restaurant, cafe, or bar needs.