Ashtray
The threat of an accidental fire started in a restaurant trash can by a lit cigarette is a scary thought; the safety hazard and mess created by cigarettes tossed on the ground are just as frightening. All worries are subsided by the ashtray series from KaTom. A vast array of ashtrays, crafted in metal, plastic, and glass are available to help your restaurant run smoothly through the ashtray series.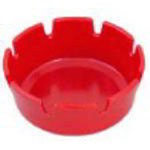 KaTom offers an economic selection of plastic ashtrays in their plastic ashtray series. Though inexpensive these ash trays are durable and guaranteed to last. The plastic ashtray series offers melamine, Bakelite, and plastic ashtrays available in black, red, and brown.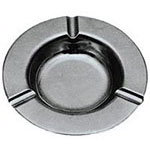 The metal ashtray series offers stainless steel and cast iron ashtrays. One stainless steel ashtray is satin finished the other is polished for a radiant look. A skillet type ashtray, for a unique look to a restaurant is available in the metal ashtray series. When choosing metal ashtrays for your restaurant make sure you choose the metal ashtray series from KaTom.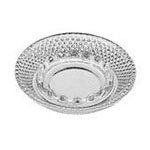 The glass ashtray series offers an expensive enchanting look that are available in square and round shapes. The glass ashtray series will give your restaurant an upper class look.