Anchor Hocking Stemware
Many would argue that there is nothing better than a glass of wine with dinner. Make sure you're prepared for wine service with Anchor Hocking restaurant stemmed drinkware. KaTom's great selection of Anchor Hocking restaurant stemmed drinkware comes in varieties perfect for wine, martinis, champagne, and more! Worried about your budget? No problem! Anchor Hocking restaurant stem glasses are priced with you in mind! Choose Anchor Hocking restaurant stem glasses with KaTom!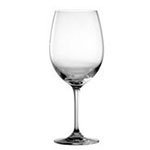 For over 100 years, the Anchor Hocking name has been synonymous with glass and good quality. Check out our collection of Anchor Hocking wine glasses here at KaTom Restaurant Supply. You'll find a variety of sizes in the Anchor Hocking wine glasses that includes the smaller 6.5 ounce glass to as much as the 26 ounce pinot burgundy wine glasses.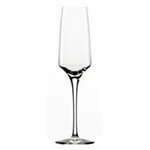 The glasses you serve your unique martinis in can greatly influence their appeal to your guest. Choose Anchor Hocking martini glasses for your upscale bar. Not only will your guests approve of stylish Anchor Hocking martini glasses but you'll save money on their low KaTom prices. Don't forget to buy a few Anchor Hocking champagne flutes for those special parties and New Year's celebrations. Choose affordable Anchor Hocking champagne flutes and martini glasses with KaTom today!
Specialty drinks call for specialty drinkware. Don't break your bar's budget; browse KaTom's quality selection of Anchor Hocking specialty glasses today! KaTom offers Anchor Hocking goblet glasses and brandy sniffers at fabulous prices. KaTom even carries frosted Anchor Hocking specialty glasses that are both attractive and low priced. Give your guests and impressive Anchor Hocking goblet glass to drink from by ordering with KaTom today!