AAF Seating
Choose from KaTom's extensive collection of AAF seating options, including: chairs, benches, barstools, and bases. Whether your business has a contemporary vibe or traditional styling, AAF seating is available in a wide variety of styles and size options. Side chairs, benches, swivel barstools, and more are available to complete your office or restaurant's requirements.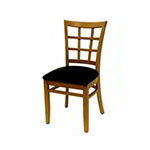 AAF's chairs are built from different materials ranging from recycled steel to German beech wood, and padded seating is also included on some chairs for increased comfort. For the upholstered chairs, there is the option to change the color or stain to match existing decor and some are made of vinyl for easy cleaning. All upholstery ships at grade 6, but can be upgraded upon request; however, upcharges may apply.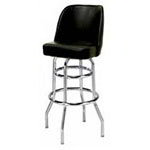 Barstools and bases are suitable for bars, kitchens, or anywhere that requires elevated seating. Made from durable materials such as chrome and vinyl, bar stools and their bases shield dirt and resist stains, while maintaining aesthetic appeal. Bar seating is both comfortable and practical for areas with high-top counters, and they include a footrest bar. They are available in a range of color and stain options.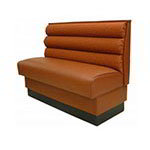 All About Furniture benches are each made with a hardwood frame for durability in busy environments. AAF benches come in variety of patterns and solid colors and are made of vinyl, which is resistant to stains and water damage. Select benches come without a back, and wood end pieces are available for some items for a more rustic appearance. These benches can be used for waiting room seating, dining booths, and for casual entertaining in the home.