Hoshizaki KM-201BAH Customer Reviews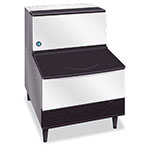 Hoshizaki (KM-201BAH)
Product Code: 440-KM201BAH

$1,829.10
Ice maker easy to assemble and set up, given the detailed step-by-step instructions.
Installed in shop for outdoor pleasure activities. The ice maker is reliable, quiet,energy efficient, and makes plenty of ice. Installation was made easy with company support that quickly answered all questions and provided simplified directions. Totally satisfied with this product.
It will not shut off and keeps running all night overflowing. Bought in August of 2010 and it is now May of 2011. Replaced everything in this unit . Still keeps running. Can not recommend.