Anchor 5054U Customer Reviews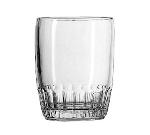 Anchor (5054U)
Product Code: 075-5054U

$51.78
Heavier glass on old one, hard to break The lighter glass is nice for many users I'm happy with what I have,but would have liked the same style from time past.
These glasses are not the barrel tumblers that Anchor Hocking used to make. The curve is not as attractive and the glass is much thinner. A nice glass, but not what I was hoping for.
Everyday use...old-fashioned quality, built to last and comfortable to hold.